Along with the lack of sunlight, the short cold days of winter are sure to bring on some blues. Houseplants are proven to enlighten your everyday life while looking beautiful at the same time. I absolutely love having plants in the house so I thought I could share a few of my favorites with my fellow plant lovers.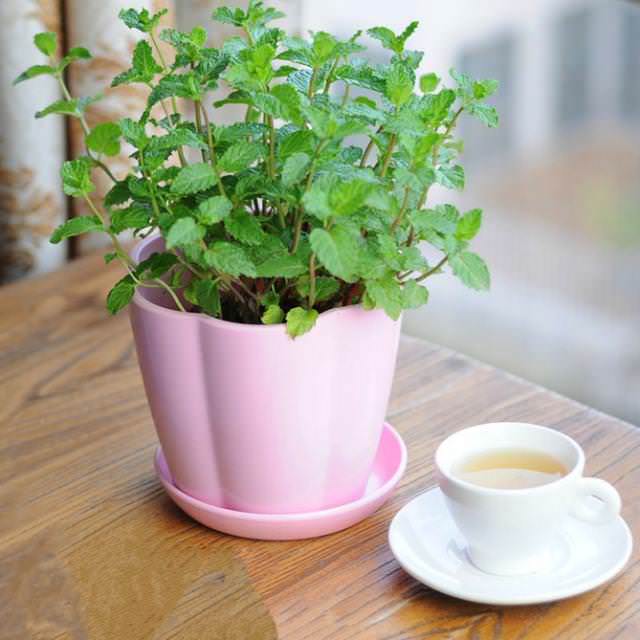 Peppermint Plants
Known for boosting moods, helping memory function, and aiding in mental clarity. These plants are super easy to grow and can grow all year round. They also help in keeping spiders and mice away.
Basil
This wonderful culinary herb has a compound in it called linalool and that contributes to its amazing smell. Basil has the ability to fight bacterial and viral infections and strengthen our immune systems, this plant also has many other health benefits.
Peace Lily
This plant is not only beautiful to look at, but also very good for the air. The Peace Lily purifies the air in your home by as much as 60%! Adding one to your bathrooms or other rooms where mildew collects can help reduce the levels of mold spores by absorbing them through its leaves.
Spider Plant
A beautiful plant found in many homes these days. It is another air purifier, and is very easy to grow! This charmer can remove up to 90% of the toxins in your home.
Boston Fern
I absolutely love these during the winter months. A Boston Fern is such a beautiful plant to add to your home, but that is not the only amazing thing about it. These plants work as natural humidifiers and is so helpful during the dry air that winter brings. This is very helpful for those who suffer from dry skin and other dry weather problems. I highly recommend buying one for your home.
Cacti & Succulents
Now, this is my personal favorite. I absolutely love all the amazing shapes and sizes of a cactus can come in. These are GREAT for decorating and are very low maintenance which is perfect for those who lack in the "green thumb" area.
Flowers
Flowers make people feel happy by evoking positive feelings. Psychology experts agree that the presence of flowers combat depression and soothe anxiety. So, you should definitely bring some flowers into your home if you are down or stressed.
We all know that after the excitement of the Christmas and New Years holiday's, the winter blues start to take over. Bringing a variety of plants into your home is a proven method for combating depression and they are good for your health.
Our well-being is very important. So, by adding simple things like houseplants to get us through to spring and past the seasonal depression is well worth it!